Each and every Wrestler, Manager, Referee, Valet, or Commentary personnel that steps
foot in or around a Dynasty ring is as valuable as the next. Win or lose, they put it all on
the line and give 100%.
We would like to publically thank everyone that has ever been a part of The Dynasty. ,
both past and present. We would not be here today without each & everyone of these
people.
THANK YOU!
ADAM BADGER
ALEXXIS NEVAEH
ANTHONY GANGONE
BAD BRAD WESLEY
BAM BAM BADGER
BRUTE VANSLYKE
CAM ZAGAMI
CHRIS SOUSSIS
CLOUDY
DAVIENNE
DONOVAN DIJAK
FENRIS FORTUNE
FURIO FALCONE
GABE SOUL
GOOD HANK FLANDERS
HOSS
JOHN REDBEARD
JEFF STARR
JIMMY KONWAY
KASEY RAY
KENNY ROBERTS
KEVIN GRAHAM
KIT CASSIDY
LEON MASON
LUCA BRAZZI
M.P.G.
MARQ QUIN
MARC HAUSS
MATTHEW JAMES
"MINT" MIKE MITCHELL
POE
"THE REAL" ROB COLEMAN
REFEREE DAN TANAKA
REFEREE VINNIE LAWRENCE
REX LAWLESS
RYAN PETERSON
SEAN CARR
SHADY
SOLO DARLING
SWINGER SIDUSKY
TERRA CALLOWAY
T.J. MARCONI
TOM UGLY
VALKYRIE
VEDA SCOTT
VINCE BEACH
WHIPLASH
BOBBY LASHLEY
DALTON CASTLE
THE HURRICANE
SHANE HELMS
JAKE "THE SNAKE" ROBERTS
JIMMY HART
KOKO B. WARE
LARRY ZYBYSCO
MATT TAVEN
TATANKA
TOMMY DREAMER
TONY ATLAS
X-PAC
A VERY SPECIAL THANK YOU TO
OUR LEGENDARY SUPERSTARS;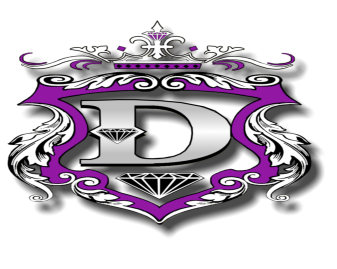 All Dynasty programming, talent names, images, likenesses, slogans, wrestling moves, trademarks, logos and copyrights are the exclusive property of Dynasty Pro Wrestling LLC. and its subsidiaries. All other trademarks, logos and copyrights are the property of their
respective owners. This website is based in the United States. By submitting personal information to this website you consent to your information being maintained in the U.S., subject to applicable U.S. laws. U.S. law may be different than the law of your home country.
© 2013-2016 Dynasty Pro LLC. All Rights Reserved.